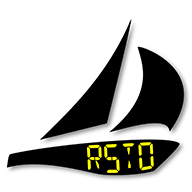 Race Sailing Tack Optimizer
The app is written to help you determine if you are sailing the right tack or the right angle downwind. It calculates your bearing showing you +/- degrees when tacking. Showing speed in VMG towards the selected course. The display colors change between Red and Green telling you if you are on a starboard or port tack. Downwinds it shows you the angle from straight down and the VMG. This app has been written as a result of a lot of regatta sailing on different boats.
Update (2020-01-16): Version 1.2.x is now available with features like Display modes, buttons for angle adjustment, quick help feature, fix for scaling issues....

Google Play Store
(Pro version / Free version)

Apple App Store
(Pro version)
Happy Racing!! __/)